Frequently asked Questions
How are these made?

These are made with a process called sublimation. We have a large format 64inch sublimation printer and a large format rotary press. The blanket and paper (with the printed design) is ran through the heat press embedding the custom design onto the fabric making it permanent. We do our very best to make sure there are no creases in the design but please keep in mind that there may be very small imperfection.

Your design will be printed on one side while the back side will remain white
What sizes are available?

We have two sizes:

30X40 (baby blanket) 50X60 (adult throw)
Can these be washed?

Yes!. Wash in warm/cool water and tumble dry low.
What do these retail for?

We suggest 2-2.5 times the wholesale price
Do you Drop Ship?

Yes we can drop ship your order. The easiest way is to individually check out with each customers. Keep in mind however, we do not provide branding for your packaging.
Do you offer free shipping?

Yes. On orders that are $500 or more.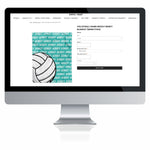 Placing Orders
We have made placing orders easier than ever.
Each listing will have drop down menues specific to that design along with text fields that let you add your custom name.
We also added a new text box where you can put the customer name that the blanket belongs to, to help keep your orders organized.
Live catalogs
Use the links below to acces our live catalogs for each collection
Name Repeat Collection
Valentines Collection
Father's Day Collection